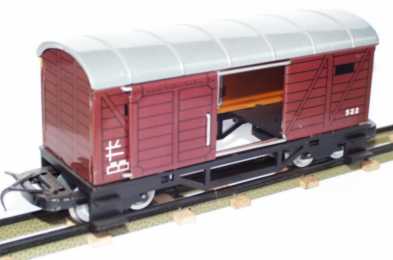 closed plastic chassis, tin boogies
in chassis and plastic boogies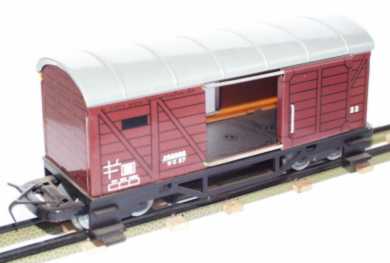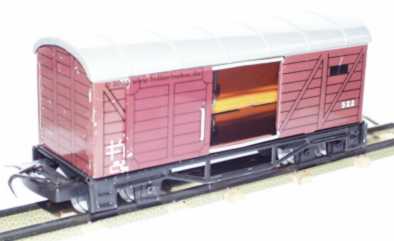 plastic chassis and plastic boogies
tbright brown and cream roof, tin chassis, tin boogies - 1971 and later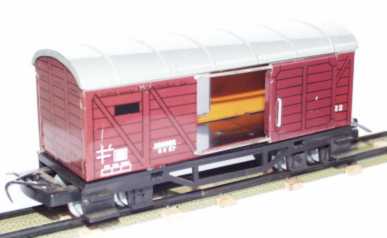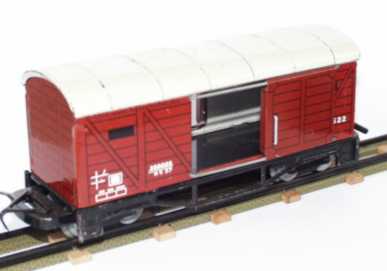 both colours in comparison
for that nobody alleges "it is a hand-made single version"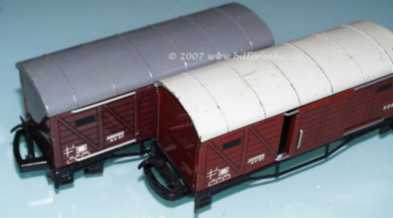 a bleached out 522 - both not visible sides have the "normal" brown colour
another strange car: Goods wagon with grey roof and and battery chassis of the 152X series. This one is original - nothing self-made. The middle gap is closed by a tin plate.
I name it "1522 Battery Goods Wagon" - even though it is not a battery car.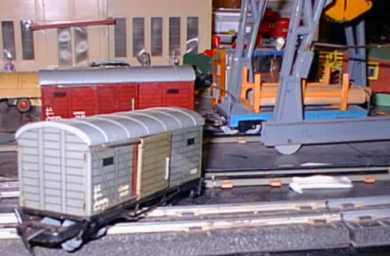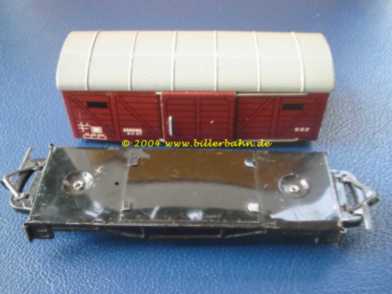 And to complete this series: I acquired a Goods Wagon with a closed tin chassis but the corresponding recesses in one of the side walls.
Anyway - I don' think there was a Battery coach of this kind available - where to place the battery compartment? How to fix it? How to open or close the doors
1st version in blister box
?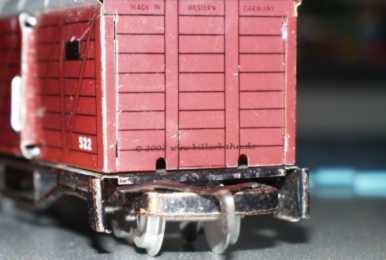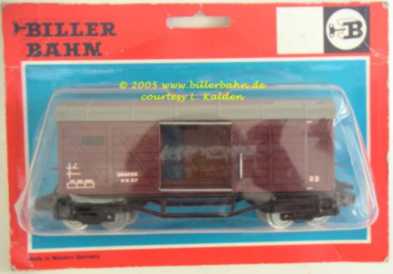 un-punched tinplate for goods wagon doors - from January 1958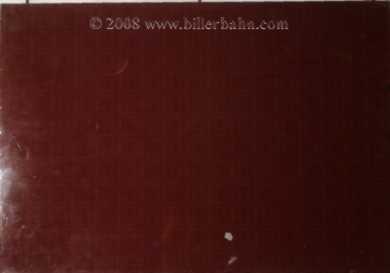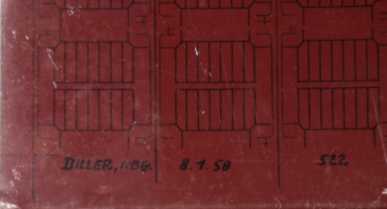 generated: JAN-07-2001
last update: Autumn 2014